Key Fob Access Control
Easily manage access to your property.
Unauthorized access can put your physical and intellectual property at risk. Managing access plays a key role in the security of your business. Have peace of mind knowing your property is fully secure with CCSI's Access Control Systems.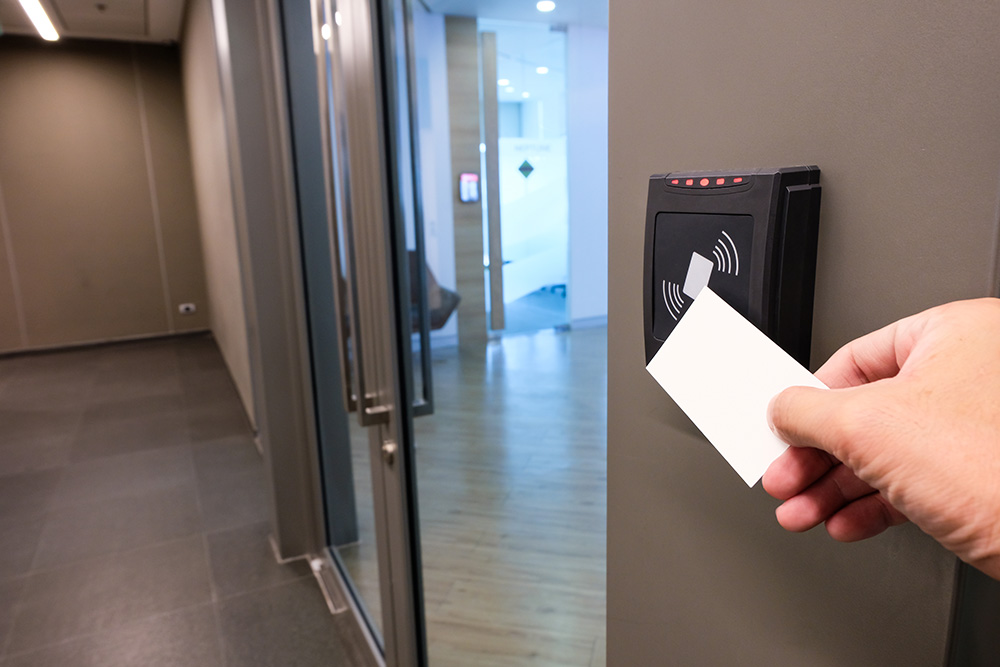 Key Fob Access Control Solutions
CCSI offers key fob access control solutions for businesses in various industries. As the first line of defense, access control safeguards your property from internal and external risk. Our solutions give you full control so you can provide access to the right people, anytime and anywhere. Every business has its unique requirements.
Whether it's a brand new install, or an upgrade, CCSI can provide a custom-tailored solutions for your business.
Benefits of CCSI Access Control Systems
Here are some ways CCSI's advanced access control solutions can benefit your business:
Superior Access Control: Easily input or remove access to employees or contractors You have the option to limit access in certain areas or give temporary access.
Cost Savings: No Need to rekey or change locks.
Keyless Entry: Eliminate the need for physical keys. Simply grant or remove access based on your requirements.
Gain Insight: Know who is entering and exiting your premises at any given time.
Our systems record the time and attendance of each individual.
Remote Control: Manage access remotely through a computer or your smartphone.
Customized Solutions: Our team will work with you to find a solution that fits your needs. You'll also receive professional training on how to operate and run your system.
Gain control of your property
We'll provide you with proven security options based on your company's needs.