Hospitality Communication Systems
Keeping staff and guests connected at all times.
Effective communication is key to keeping hotels/motels operating efficiently. Emergency announcements, coordinating staff, or handling large call volumes can be overwhelming if you don't have a proper communication system in place. CCSI helps businesses in the hospitality industry optimize their communication systems so that they can save cost and increase revenues.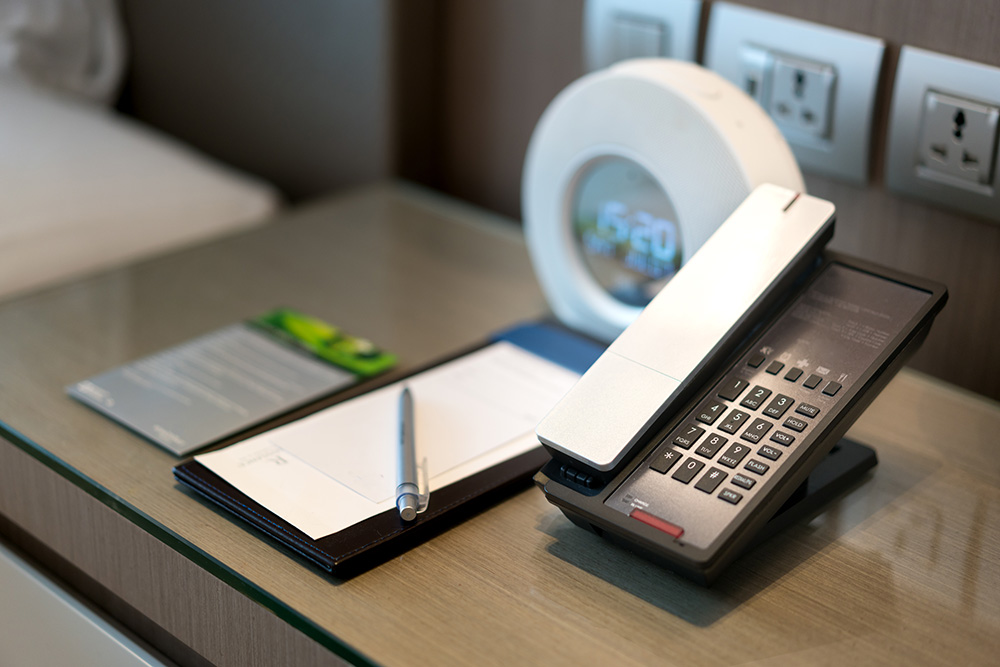 CCSI serves the hospitality industry with a variety of communication solutions. Whether it's a new design or a system integration for your hotel, no job is too complex for our team of experienced professionals.
Communication System Integration:
CCSI has extensive experience integrating telephone systems with existing property management and call accounting systems. From small motels to large hotels, we have experience working with all types of system integrations, including NEC Univerge Blue for your call centre requirements.
Communication System Upgrade:
We upgrade legacy telephone systems with modern digital systems or enhanced VoIP/IP solutions. Whether your existing system is analog, digital, or IP, CCSI has a vast array of product options that will serve your communication requirements.
It has become commonplace for todays business traveller to require call conferencing solutions. We offer video and audio conferencing so that your guests can stay connected.
Find Out More About Our Services
Get professional advice on what solutions will best suit your Hospitality needs. Contact us today for more information.