Communication Systems
Streamline your communication system so you can focus on your business goals.
Navigating the ever-changing world of communication technology is never easy. Whether you're looking to upgrade an existing telephone system or you're installing a new system, we'll help you find the right solution for your business.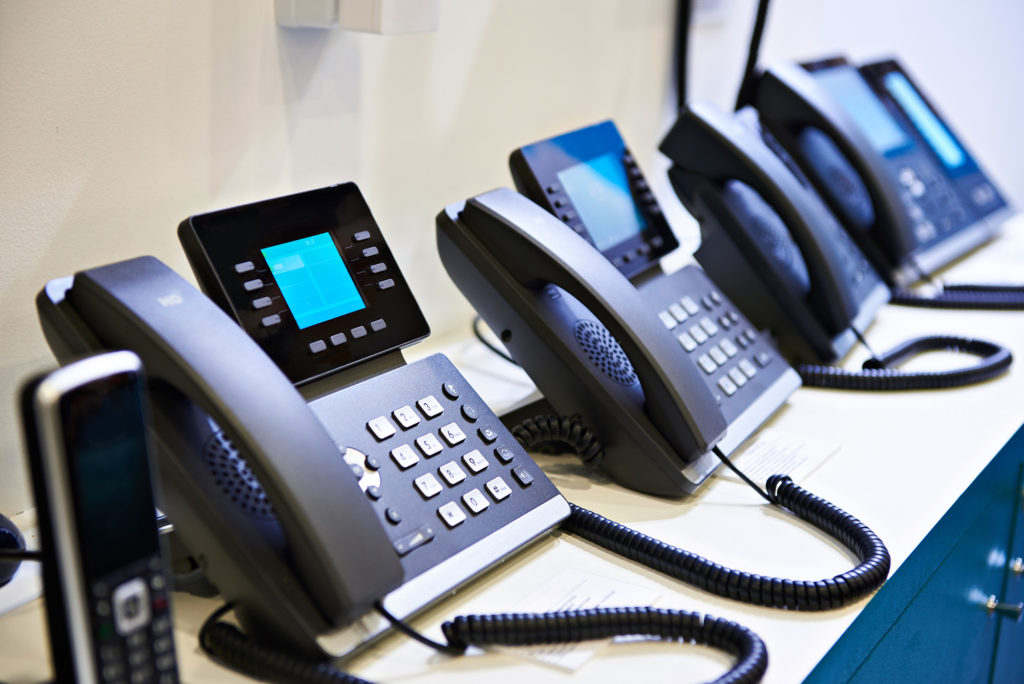 Telephone Solutions for Your Business
VoIP/SIP Based Systems
VoIP and SIP provide foundations for IP Technology. Both technologies provide ample benefits and opportunities for the companies to save money and increase productivity. VoIP (Voice Over Internet Protocol) and SIP (Session Initiation Protocol) are robust options for businesses, allowing access to your telephone, voicemail, video conferencing, and more from anywhere in the world. The increased mobility and portability offers both employees and clients a more seamless experience. VoIP systems require less hardware, saving your business on long-term costs.
IP/Digital Telephone Systems
CCSI offers comprehensive digital and IP phone solutions for businesses of all types. We service small to large employee based offices. Digital systems use the same phone lines as traditional analog phones. IP systems provide connection to multiple locations using the internet and customer network. It offers companies a reliable and stable system for all their business needs.
CCSI has experience servicing many types of business telephone systems. If you're looking to upgrade or maintain this type of system, our experienced Service Staff will guide you each step of the way
Telephone System Accessories
We offer a variety of other business telephone services and products:
The Benefits of a Business Phone System
A streamlined telephone system is crucial to the success of any business. Staff and customers expect seamless communication in today's marketplace. NEC's "no customer left behind" philosophy provides customers with a cost-effective, non-disruptive, easy path to modernize their communications
Here are some benefits of a business phone system:
Lower Costs: An integrated phone system will help you save on recurring costs. Depending on the type of system, you can also save on installation and maintenance costs with a Service Maintenance Agreement.
Mobility: Remote working is becoming more of a necessity for businesses. With certain systems, workers can now call from the same local number from anywhere in the world.
Scalability: Modern phone systems like VoIP scale much easier than traditional phone systems. Easily add team members to your network without expensive hardware upgrades.
Advanced Features: Get clearer voice quality, video conferencing, multitasking, and more with your business phone system.
We Carry the Top Brands in Communication Systems
Not Sure What's the Right Solution For Your Business? We Can Help!
Contact our team of professionals to help assess and find a solution that meets your business needs.